Useful Stuff
Here are some resources we hope will help you on your path to preserve your home language and discovering new ones!
Are we missing something? Do you have any suggestions for this page?
Drop us a line at info@rainbowcaterpillar.ca
My Language
Tools, strategies and academic research to help multilingual parents and the public in general appreciate the importance of home languages and preserve them in daily life.
Multilingual Kids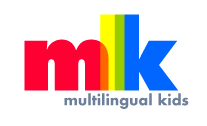 Interactive language classes for children and their parents in Italian, Spanish, French, Portugues and more - Toronto area.
International Mother Language Day - UNESCO
Unesco declared February 21st International Mother Language Day - visit their webpage for more information.
Tutorino

www.tutorino.ca
Italian language classes for adults that make learning fun. Toronto area.
IBBY Canada
www.ibby-canada.org
The Canadian chapter of a wonderful international organization that works very hard to "introduce Canadian children's literature to the world and to promote exceptional international children's literature in Canada."
Canadian Children's Book Centre
A great resource of information on everything to do with Canadian children's books, authors, illustrators and events!
Canadian Parents for French
CPF is a national network of volunteers which values French. This organization has provincial chapters as well as local chapters and they do a fantastic job of supporting parents whose children are enrolled in French immersion. They also organize events and activities and prepare materials that support the teaching and learning of French as a second language.